The past two weeks have been quite interesting for the fight game, and I wanted to talk about it in a show. However, with the amount of production needed and lack of time due to work, preparation for MWF 1: Kasaysayan, and chronic procrastination, I finished writing a script with neither the time nor patience to produce the actual video. I thought it would be a really good show since I'd get to talk about a lot of boxing, a freak injury, and even a bus attack.
Continuing from what I was talking about in the previous blog post, I had been struggling to put together regular shows. However, with the lack of spare time and having to deal with creative difficulties along the way, I've been struggling. Since I don't wish to put these scripts to waste, I might as well post them here on the blog.
Anthony Joshua vs. Joseph Parker
Anthony Joshua vs. Joseph Parker took place last Sunday (Manila Time) to unify all the major heavyweight belts (except for Deontay Wilder's WBC title). Anthony Joshua—28 years old from England—had the IBF, IBO, and WBA belts. Joseph Parker—26 years old from New Zealand—had the WBO belt.
The fight took place in Wales—still Britain—so AJ had home advantage. He also had reach advantage—82 inches, only two short from Lennox Lewis' reach—and it was one of the two deciding factors of the fight. The other was the referee, who didn't look like he belonged there.
Yes, the fight was mostly on AJ's side, but the Italian referee Giuseppe Quartarone broke up close quarter exchanges at every chance before they could even start. Not only did that screw over Parker, who started to bring the fight to AJ by the 6th round, but it also repeatedly broke up the momentum of the fight. That actually made it suck.
This is AJ's first decision win and perhaps the worst performance he has had thus far. He came in at the lightest he has ever been, and perhaps that helped him get through 12 rounds, but it may also have taken something else away. Mind you, 242 pounds is no means light, but AJ is a big boy at 6-foot-6, and Parker's 236 pounds wasn't anything to sneeze at either.
I don't want to fuel conspiracy theories, but it's likely something fishy was going on courtesy of AJ's promoter, Eddie Hearn. That guy has always looked rather sketchy, but maybe that's just me.
Upcoming Boxing Matches
Onto other boxing showdowns coming up. There's Vasyl Lomachenko vs. Jorge Linares on May 12 at Madison Square Garden for the WBA and lineal lightweight titles. Quite excited about this one as it's gonna be a high-level contest between two young talents. Most would be on board the Loma hype train with this one, but I wouldn't count Linares out. He himself is very skilled.
They're actually fairly similar fighters, but with slightly different approaches. Loma moves around while hitting you all over the place; Linares hits you all over the place while moving around. Get it? There's actually a difference there.
Next big one is Jeff Horn vs. Terence Crawford, originally set for April 14. But Crawford got hand injury, so it's now set in June 9. If Crawford is still the way he always was, this'll be a really hard fight for Horn. Bud Crawford is like Marvin Hagler and Andre Ward put in a welterweight body. He's a switch hitter who tailors his style to his opponent. His fights are awesome to watch, and I'd like to see how he takes on a pressure fighter like Horn.
Then there's Manny Pacquiao vs. Lucas Matthysse on July 14 in Malaysia. It's being said that Pacquiao won't have Freddie Roach in his corner anymore, so he's now being trained by his right-hand man Buboy Fernandez. I don't know for sure why he doesn't fight in America anymore, but maybe he just wants to be closer to home. He's past his prime, his fight with Jeff Horn was free on ESPN, and he's more of a politician now who boxes.
But Matthysse is no pushover. He's the WBA welterweight champion and a pressure fighter like Jeff Horn. Before, Pacquiao would be fine against opponents like him, but the Horn fight showed how his offense isn't as threatening as it was in his peak. While Matthysse is already 35, I think his fighting style is a bit less volatile to the passage of time.
How good is he as a pressure fighter? He fought Marcos Maidana four times in the amateurs and beat him thrice and drew their last fight. Perhaps it wasn't the Maidana who gave Floyd Mayweather problems, but it does show two things—one, he had to be one hell of a gifted puncher to beat someone as tough as Maidana; two, Argentina churns out a lot of tough pressure fighters.
My prediction for that match is 7-3 in favor of Matthysse.
Canelo-GGG II Cancelled, GGG has new challenger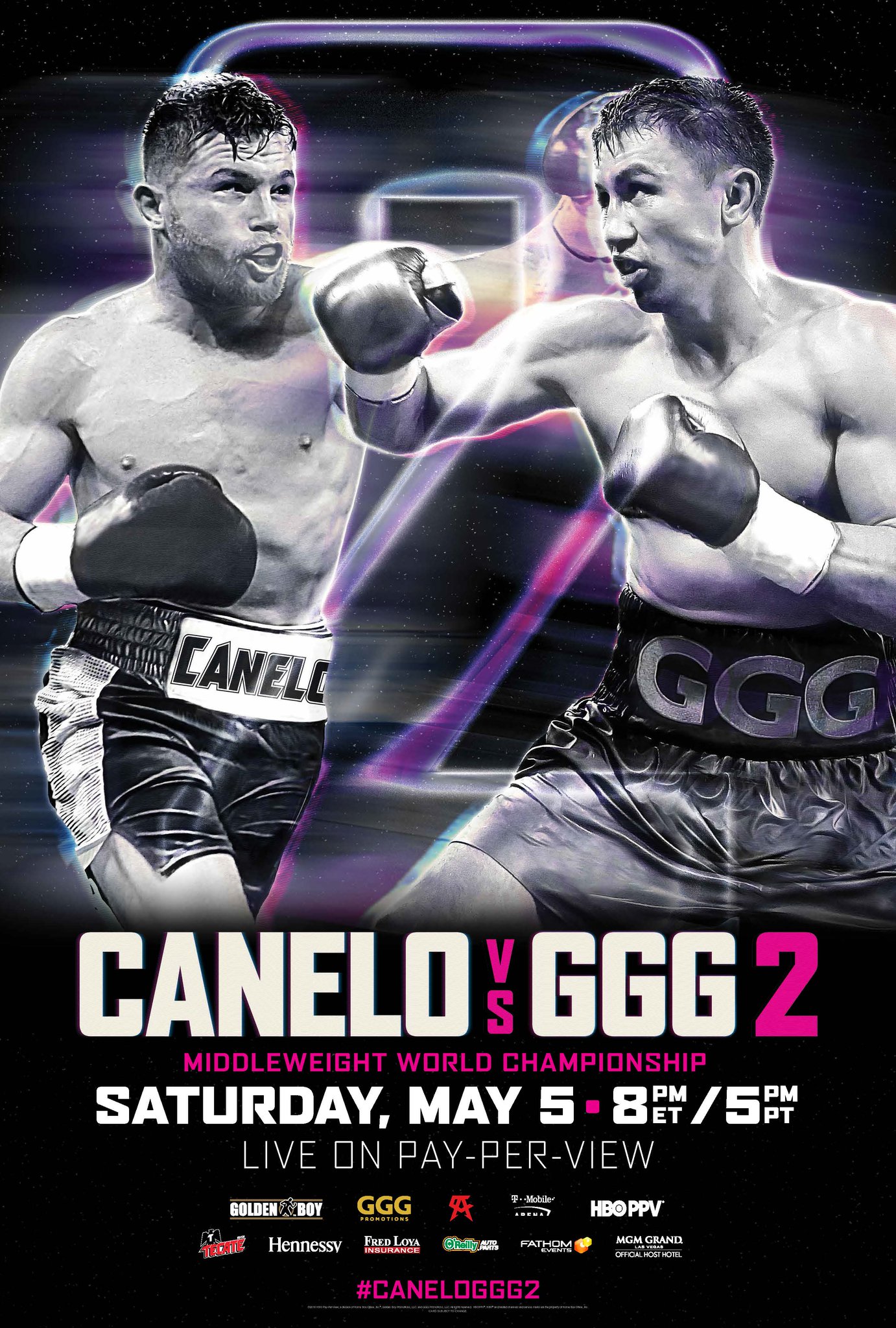 Last boxing item I have here is on the rematch between Canelo Alvarez and Gennady Golovkin. Suffice to say, it's cancelled. The one thing I've been looking forward to this year more than money and sex is that Cinco de Mayo fight, and it had to be axed because Canelo apparently ate some dodgy beef.
He had been temporarily suspended by the Nevada State Athletic Commission due to the failed drug test. There's a hearing on April 10 that can potentially clear him, but it wouldn't matter anyway as his preparation had been disrupted anyway. Since it's a high stakes fight, tunnel vision is necessary, and the Clenbuterol positive is a distraction.
The thing is there's an actual Clenbuterol problem with Mexican meat, most likely used to bulk them up. I don't know why Canelo was eating carne asada when he's supposed to be undergoing weight control for the fight, but I guess that's on his team. GGG thinks so too; same with me as well.
Rumors have been going around as to who should replace Canelo since GGG still has to defend his unified WBA, WBC, IBF, and IBO middleweight titles. Jermell Charlo would've been the mandatory challenger, but he already has a fight lined up. Names that popped up include Spike O'Sullivan, Zurdo Ramirez, and Jaime Munguia.
The fight is a month from now, and they still don't have a definite replacement. That's how much trouble the Clenbuterol positive has caused.
Recent Injuries in the UFC
Matt Brown got injured, so his UFC on FOX 29 main event against Carlos Condit is off too. That's a bummer since that could've been a glorious bloodbath.
Then there was Tony Ferguson getting injured, taking him off his much-awaited fight against Khabib Nurmagomedov. But it wasn't a knee injury from training. Apparently, he was walking along, saw someone he didn't expect to see, veered sharply to say hello, and tripped. The news came on April 1, which made it seem like an April Fools prank, but it actually wasn't.
Maybe it was Tony's propensity for wearing sunglasses indoors that did him in.
Khabib was going to fight UFC featherweight champion Max Holloway. Various people like Brian Ortega stepped up, but Max got the nod at first. However, due to a tough weight cut, Max has been declared medically unfit to fight, which is worse than having it in catchweight. It was then Anthony Pettis fighting Khabib, then I went to sleep.
When I woke up, Anthony Pettis was out. What? It was then Al Iaquinta fighting Khabib. Like what the fuck?! Khabib went through 4 whole cycles of opponents, and props to him for being willing to fight anyone since he's not injured at the moment.
I would've rooted for Max Holloway if that fight went through.
Anyway, with all these setbacks, no wonder FOX is now favoring WWE over UFC. See, that's what happens when you have predetermined outcomes in your booking. We know this in pro wrestling.
Conor McGregor Going Full IRA on UFC Bus
And finally, something that goes beyond the usual pro wrestling schtick you can expect from people who are not very good at it.
So, the story begins with Artem Lobov having made a video in the past about what he thought of Khabib's penchant for pulling out of fights because he's often injured. It was in Russian, and Artem was calling Khabib a bitch. Cука is not a nice word in Russian—it's one of the worst things you can call a man in that language.
Fast forward to this week, when Khabib actually shows up, sees Artem, and confronts him. T-Rex Arms Artem was alone, so he couldn't do anything about it. He gets bopped in the back of the head for having called Khabib a cyka, which he half-heartedly denies during this exchange, and it gets recorded on a blurry video that is then uploaded on the Internet, which Big Boss Conor McGregor then sees at the other end of the Atlantic.
Conor McGregor then takes a red-eye, flies from Dublin to New York, where the media event for UFC 223 is being held. He made a bit of a ruckus when his arrived, which I caught on social media—I was already about to go to sleep. So, I went to bed thinking, "Well, that's kinda crazy."
But it turns out he then catches up to the bus where the fighters are and attacks it like a miniature Godzilla. That's the news I got that morning when I woke up. Boom, he's a fugitive all of a sudden, and it turns out he actually got people hurt with that bout of madness. From what I caught on the news, Mike Chiesa got his face cut by glass, Ray Borg got shrapnel in his eye, UFC executive Reed Harris got a possible broken hand and also cuts from glass.
It also got three fights cancelled. Artem Lobov's fight with Alex Caceres (Bruce Leroy) got pulled because Dana knows he's Conor's homeboy and he let the whole thing happen because he's a bitch. Mike Chiesa's fight against Anthony Pettis got scrapped since he got cut up by broken glass; same with Ray Borg's fight with Brandon Moreno due to the eye issue.
Mind you, I've always known Conor has a bit of IRA in him since he threw that bottle at Nate Diaz in a press conference. But when this happened, it sealed the deal on two things—one, he really is full-blown crazy; two, he doesn't care that much about his career anymore since he cashed in on that Mayweather fight.
After the bus attack, he gets a warrant of arrest against him, he turned himself in, and gets charged with two counts of assault and one count of criminal mischief. Bail was set at $50,000, which is chump change for him at this point. Now most people would say he's going by the way of Jon Jones, but I don't think so.
Jon Jones made mistakes. Conor McGregor engaged in terrorism.
Perhaps the lesson here is you have to get a friend who is willing to fly across a whole ocean to defend your honor because he saw you get punked while you're alone in a hallway. Not to say any of this is right, but that can be the takeaway right there.
And that's all for this edition of For Fighters, Not Lovers. Until next time, stay tore.